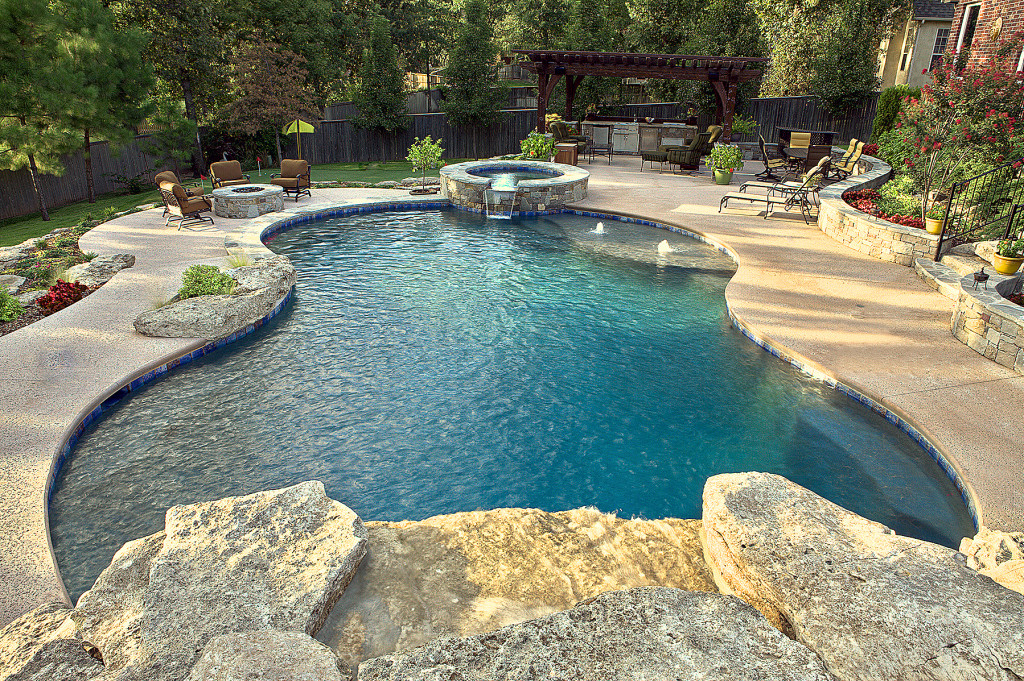 How do I get a quote for a new pool?
Call our office at (918-298-2601) to talk with a designer and set up an on-site consultation.
My pump is making a loud noise. What now?
Turn off your pool system and call us to set up a service call.
What does "winterize pool/spa" include?
Lower pool water level
Remove all drain plugs from pump, filter, heater & chlorinator.
Purge water from filter, pumps, heater, and piping. Blow out and plug lines where needed. Add antifreeze to lines and skimmers where needed.
Shut off gas supply at the heater
Remove ladders and handrails
Cover with customer supplied winter cover
What are the advantages of converting to a saltwater system?
Softens water
Less chemical usage
Lower maintenance
Easy installation
Easy control
Works with your current pump/filter system
Clear water!
Do you offer pool inspections?
Yes, we can perform a 17-point inspection of your pool and provide you with a written report including a
list of repairs, if any, which need to be made.